Lots Now for Sale at Hampton Ridge Estates, Poland, Ohio
Thinking of buying a new home? Your timing is perfect. The final phase construction is well underway at Hampton Ridge.
This unique and stylish residential development is nestled just off E. Western Reserve Road in Poland, Ohio. The beautiful lush property is secluded, safe and features designer houses and villas that reflect the personality and taste of those accustomed to the very best in quality design, finishes, and lifestyle.
Hampton Ridge offers a variety of homes and villas plans that complement the landscape of the community. It retains the value of peaceful living while being conveniently close to shops, school, and transport. Development features include:
Convenient I-680 access
Beautifully landscaped divided road entrance
Street lights
Centralized mailboxes
Custom landscaped
Completely customizable villa homes on the inside
Outdoor Covered Porch
3 season room option 4 season room option
Maintenance-free exteriors
Newly paved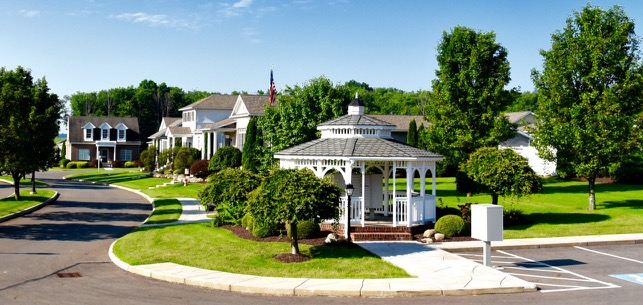 The Hampton Ridge Community is a planned architectural neighborhood with all back-lane garage entry, which allows for a streetscape of homes with front facing porches. The tree-lined boulevard with period street lighting winds throughout the community. Ample green space, a picturesque pond, and a gazebo add to the unique atmosphere. This community has a dream home plan for every budget and size.
Call Mayo Realtors today at 330-726-7653 for more information or visit http://www.mayorealtor.com/new-construction.php on how GreenHeart Homes can build your dream home!