Simply Beautiful – Wynfield Commons in New Wilmington
Welcome to Wynfield Commons 
Condos Now for Sale in Phase II -Don't miss this final opportunity!
Wynfield Commons condo development is situated in a picturesque country setting, located just outside the charming Borough of New Wilmington.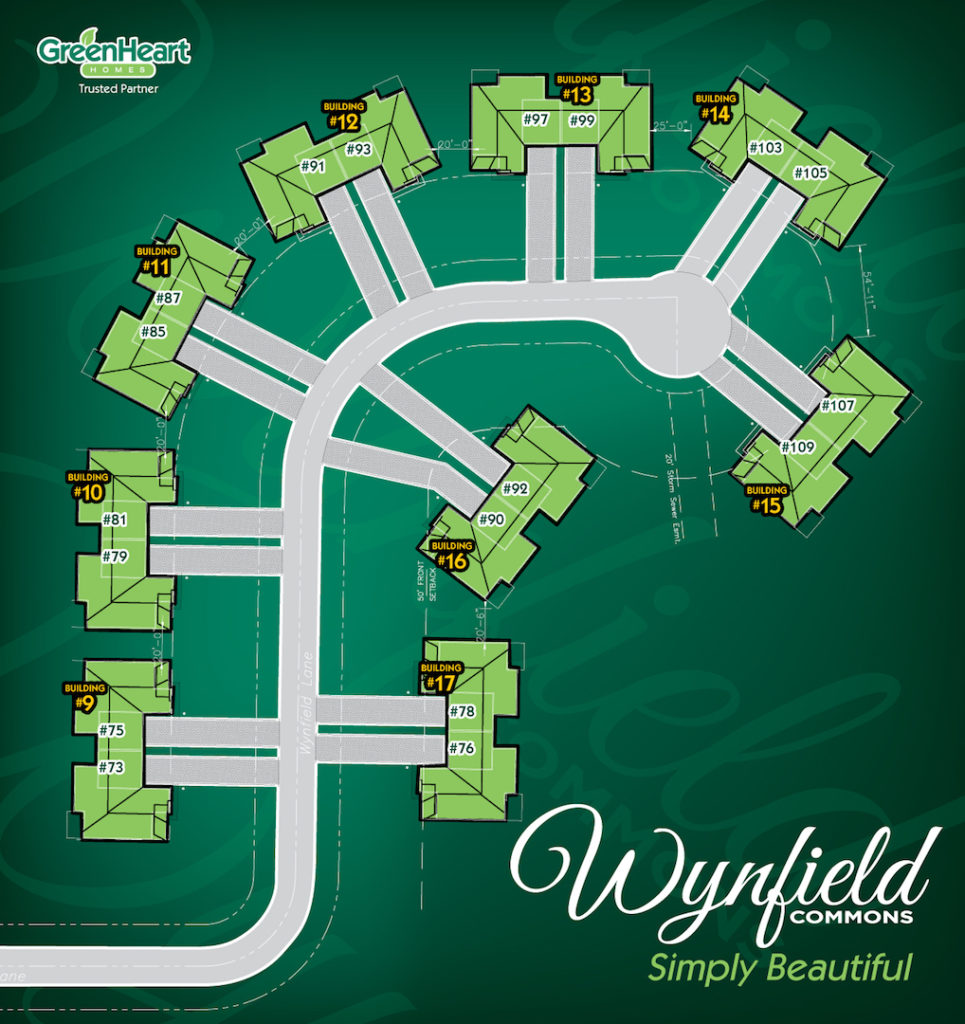 Wilmington Designer Home • Craftsman Style Duplex Design
1686 Sq. Ft
Base Price 2 bedroom on slab w/ 12 x 12 Concrete pad    $259,900*
The Wilmington style home is part of the Westminster Home series showcasing best-in-class architecture by our professional design team and superior quality craftsmanship by GreenHeart.  This award-winner boasts spacious, comfortable rooms.  The Kitchen offers easy access to the Great Room and Dining Room.  The luxurious Master Suite features ample closet space and natural light streams into this home through beautiful windows.
Customization Options:
Basement
Covered Patio
A screen in Covered Patio
Sunroom 144 Sq. Ft
Dinette Bay
Bonus Room 299 Sq. Ft
Walk Out Basement w/ 12 x 12 concrete pad Slider Door and twin window
Location:  Wynfield Lane, New Wilmington, PA.
Call GreenHeart Homes at 330-259-3070 for more information.