Choosing hardwood for your floors
Making the decision to have hardwood floors installed in your home is a wonderful experience. Not only are you creating an elegance that is both timeless and beautiful, but you're making an investment in the future of your home. There's nothing quite like this floor covering, in both looks and benefits. We're sure you'll love your new floor, and we'd like to tell you a little bit more about some of the options you'll have to choose from in making this flooring decision.
Harvey's Floor Coverings has made flooring its business for more than 50 years. In that time, we've helped many homeowners find the flooring that suits their needs, as well as their desires when it comes to the flooring they want. We invite you to stop by to see our flooring for yourself at our showroom in Boardman, Ohio.  Our floor specialists will be standing by to answer any questions that you might have.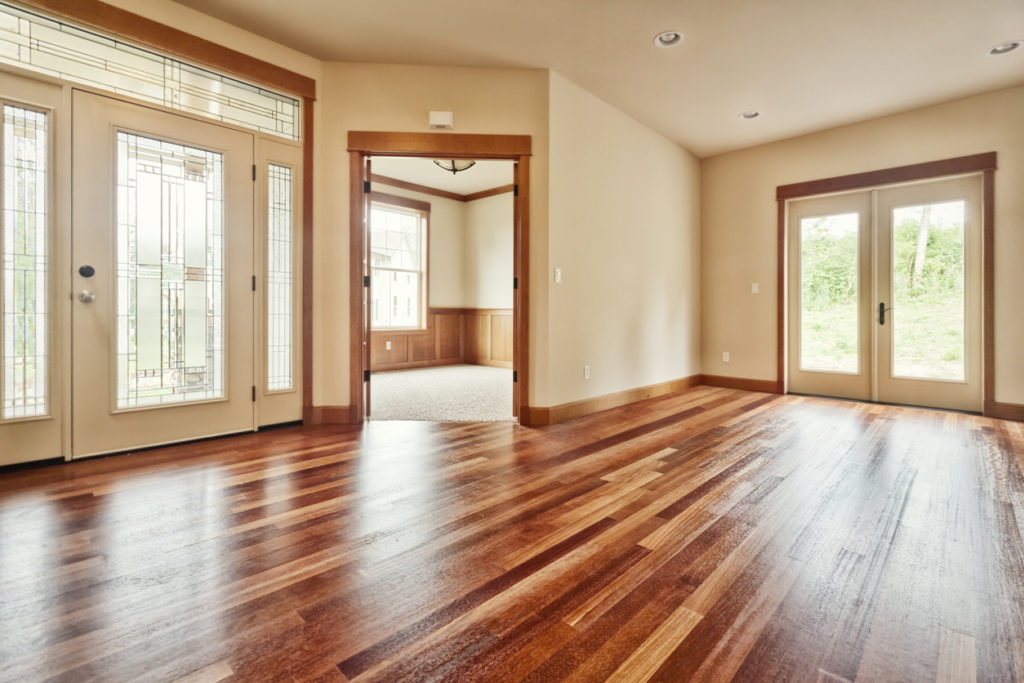 Hardwood and it's many options
Just deciding that you want hardwood floors, isn't nearly the end of your options in this magnificent floor covering. For instance, there are two types of wood flooring, solid and engineered, and it's likely that one will work better in your home than the other will. As the name implies, solid wood floors are made of one solid piece of wood all the way through. Engineered, on the other hand, has a veneer of real wood attached to a backing material.
Solid wood works great in any at or above ground level rooms. The fact that they expand and contract, makes them a bad choice for below level rooms such as basements. This can lead to cracking, warping and bending of the wood, which would cut the lifespan unnecessarily short.
You'll have some other options as well when it comes to your wood floors:
Species
Deciding upon species gives you the ability to choose hard or softwoods. Harder woods will stand up better in high traffic areas, while the softer woods are good for closets and rooms that are not used often.
Finish
Choosing a finish can help determine how much everyday wear and tear shows on your floors. A finish such as distressed or hand-scraped can often hide scratches and scuffs, giving you more time before refinishing is needed.
Harvey's Floor Coverings
6001 Southern Blvd.
Boardman, OHIO 44512
For a free estimate contact Joe Harvey at 330.519.623