Harvey's Floor Coverings
Quality Flooring for Any Budget
Harvey's Floor Coverings has been providing professional floor installations for over 50 years.  You'll always find the best products and great savings … every day for your home or business. We're excited to tour you around our new showroom. Come spend an afternoon with us at our new location.
Our sales professionals are trained to ask you the right questions to help you find the perfect product for your home. We are experts in flooring installation as are our certified installers.
Carpet
Hardwood
Tile
Laminate
Luxury Vinyl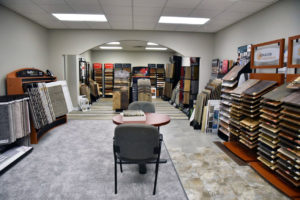 Beautiful Brand Name Flooring
We carry all major brands including Mohawk Smartstrand, Mohawk LVT, Shaw, Tarkett, Johnsonite, Armstrong, Bruce Hardwood, Premier Wood, Premier Carpet, Nextflor Lvt. Kraus Flooring, Dal Tile, Florida Tile, Interceramic, Marazzi and many more.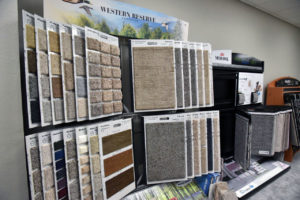 Get Design Help at Our Flooring Showroom
The best place to search for your new floors is in our expansive flooring showroom. Ask one of our design or sales professionals to work with you in this important endeavor. We begin by asking you questions about your requirements, preferences, and lifestyle. Then, we show you samples and make recommendations, working with you until we locate that perfect match. From the initial selection to the final installation, our specialists are happy to guide you through every step of the process. It is our goal to make shopping at our store enjoyable and fulfilling. Our design and sales experts serve as your guides.
Flooring Installation for Performance and Longevity
Over our years in business, we have found that professional flooring installation is an absolute must for performance and longevity. Once you have picked out your favorite floors, schedule an appointment with our certified installers. They have product-specific training and years of experience in installing the many different products that we sell.
Before we install your home flooring, we properly prepare the space by removing your old floor and cleaning up. Our installers make sure everything is dry and level, and then place the new material, according to industry best practices and the manufacturer's recommendations.
You deserve installation services that will save you time and money. We work hard to ensure your installation works within your schedule and budget. Thanks to our accurate measurements before each service, we can determine how much flooring material you will need for your home. As a result, we are able to reduce waste, as well as your total project cost.
We are so confident that you will be happy with our services that we offer you the industry's strongest guarantees. If you experience problems with the installation, let us know, and our professionals will come to your house to make it right—at no cost to you.
Harvey's Floor Coverings
GreenHeart Business Park
6001 Southern Blvd.
Boardman, OH 44512
Hours:
Monday – Friday: 10 – 4 p.m.
Saturday: 10 a.m. – Noon
By Appointment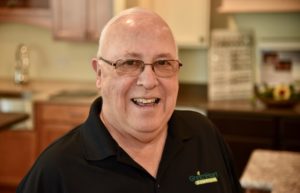 Joe Harvey, President and CEO