Bristol Park Estates
GreenHeart Homes is pleased to announce that new home construction continues in Bristol Park Estates, Boardman. Homesites are also now for sale in our new phase with lakeside lots available
Bristol Park makes it easy to feel "at home."
This community development was designed with a focus on family. A friendly neighborhood development on Western Reserve Road, Bristol Park is located in a park-like setting in the Boardman School District and is minutes from the township's many recreational and cultural amenities — without the hustle and bustle of Route 224.
Bristol Park offers super easy access to I-680, including the Ohio and Pennsylvania Turnpikes, and is minutes from St. Elizabeth Hospital, the YMCA, Mill Creek Park, golf courses, restaurants, hotels, banking and much more.
Bristol Park offers a variety of custom home plans that complement the professional landscaping of the community. The sidewalks and tree-lined streets make this a very safe, walkable community. Cement driveways, streetlights, and brick front skirts on every home create an upscale quality that is second-to-none.
More Information
Located at Berklee Dr., Boardman, OH
Sales Map
You may click on the image below to enlarge it in a new tab/window.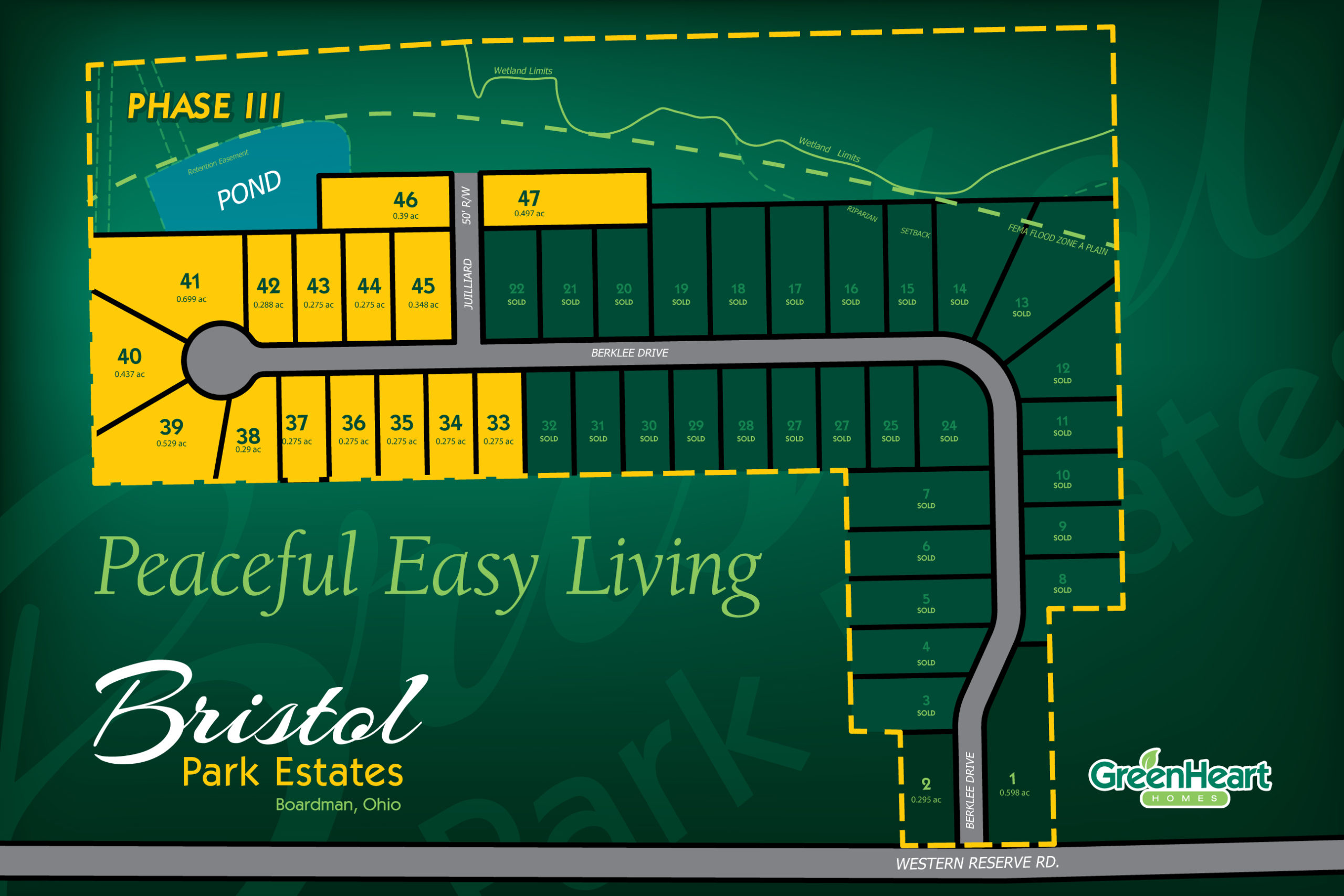 Take a Look